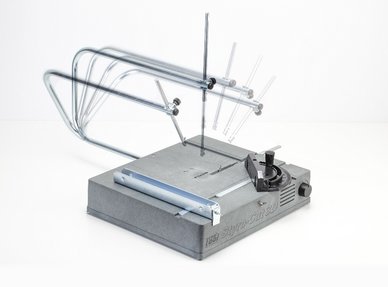 STYRO-CUT 3D is a hot wire cutte, simple but robust, for the thermal treatment of Styrofoam and similar synthetic materials. With STYRO-CUT 3D a common steel wire is bent and heated up to 850°C, allowing you to make cuts in any profile.
The use of expensive resistance wires that cannot be shaped, is no longer necessary. The main advantages of common steel wire are: it can be formed into any contour to cut 3D shapes, it is much more economical and very durable.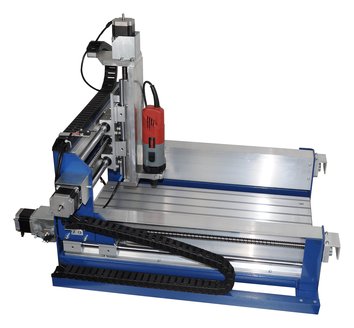 Step490 gantry mill with large working area of 490x310x150mm (X/Y/Z) and fast positioning speed.
Recirculation ball screw spindles, plain bearingguideways on hardened and polished steel arbors (X/Y Ø 20 mm, Z Ø20mm), 2-Amp stepper motors, reference switches, Kress milling motor 800FME (800 W, collets 8 mm, 6 mm, 1/8"). Perfect for large and flat parts (circuit boards, engraving, front plates etc.)
Learn more about this product at thecooltool.com